For Anyone Looking To Find Out Why Their Site Isn't Ranking In Google
New Video Reveals A Counterintuitive Approach That Helps You Understand HOW Your SEO Agency Is LYING To You
Discover the Top 3 Misconceptions Spread by SEO Agencies and Save Thousands of Dollars
Stop getting ripped off by SEO Agencies that promise the world but get no results
This video is an easy to watch video that allows you to understand whats going on with your rankings without having to spend countless hours trying to figure it out yourself.


We achieve this by exposing what the most common lies or misconceptions that are spread by SEO agencies without any of the 'spin' so it's all easy for someone with no understanding of the industry to understand.


And as a result...this free's you up to concentrate on your business, to spend time growing it with the help of excellent results from you SEO campaigns.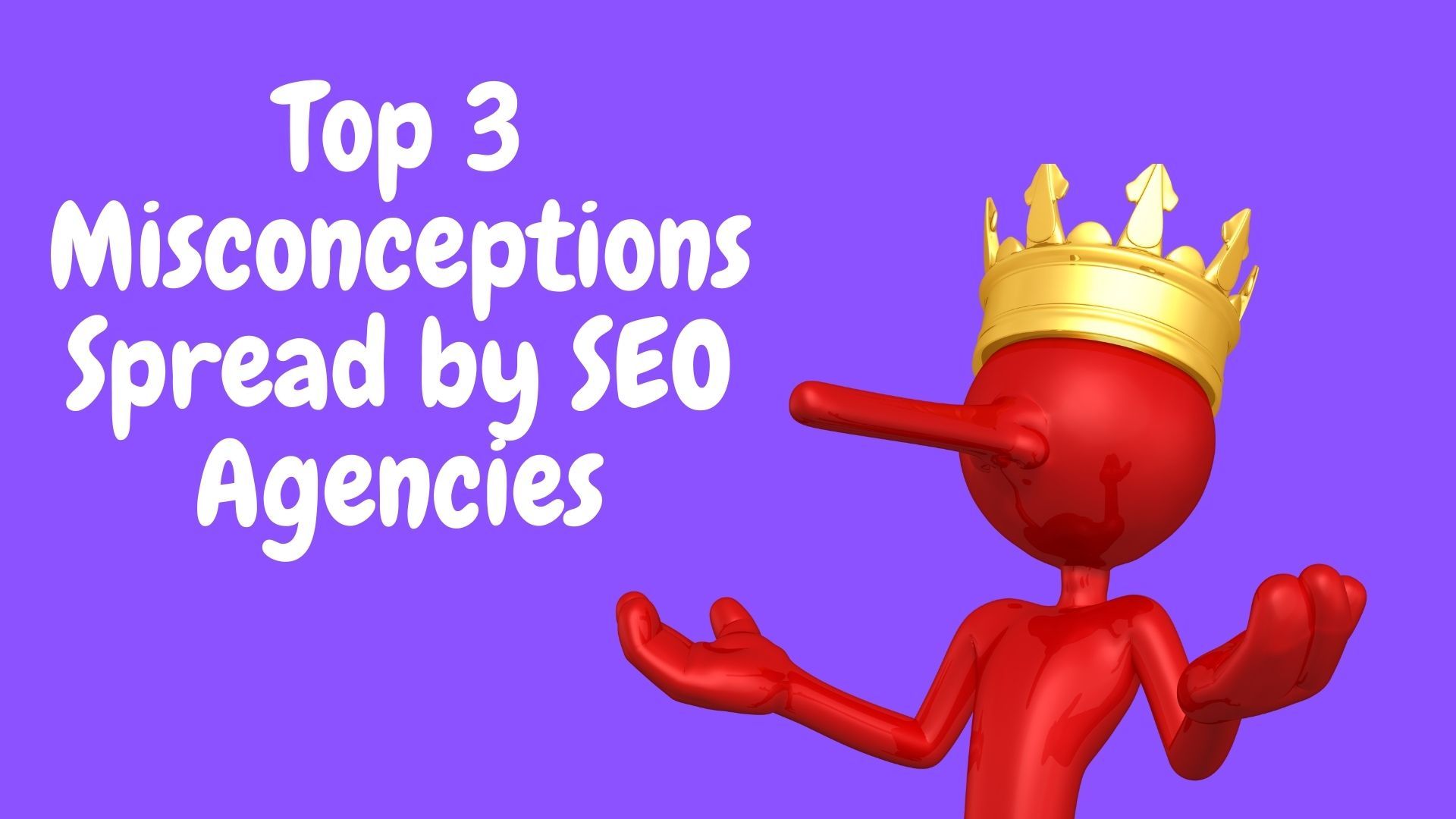 This video is a shortcut
It took me years of experimentation with what works and doesn't work, not to mention countless failures to achieve great website rankings and traffic.
Before I became good at search engine optimisation, I was struggling to rank my own website for years and was on the verge of giving up.

I got myself a deal I never signed up for and that was wasting thousands of dollars by listening to all of the SEO gurus out there.
Which led me to questioning everything and eventually turning the entire SEO model upside down, and freeing me from the chains of the old ways.
After several years of trial-and-error, testing everything and figuring things out the hard way - without anyone guiding me, I finally reached a point where I started achieving the kind of rankings most businesses only dream of.

I finally learned what SEO and digital marketing are all about and how all the pieces fit together.
I discovered what works and doesn't work. Along the way and since, I have heard all the lies form agencies just to get your business. Now, you have the opportunity to finally understand why your SEO agency is NOT getting the results they promised.


I recorded an easy to watch video presentation that shows you what those lies actually are.
Here's how it works:
Often You Don't Get What You Pay For
It's frustrating because you are not getting what you paid for. However, it need not be like that anymore with what I have to share with you.
Let me explain:

Once you know the basics of what they are supposed to do for you, your days of being in the dark and being told that SEO and digital marketing are a 'mysterious' things, and in the hands of the Google gods, will be over.

Would it surprise you to learn, that 7 out of 10 businesses don't understand how Google works and are frustrated and angry?

If you don't take action right now, you are wasting your hard-earned money and throwing it out the window.


Skeptical?
You should be.
After all, you can't believe everything you read on the internet :-)

So Let Me Prove It To You
But first, read this disclaimer:
Is Your Website SEO Providing any Value to Your Business?
I have the benefit of over 15 years experience in the digital marketing industry.
The average business who engages an SEO agency get little to no results. I'm using these references for example purposes only.Your rankings will vary and depend on many factors …including but not limited to your agencies background, experience, and work ethic.


All purchases entails risk as well as massive and consistent effort and action. If you're not willing to accept that, please DO NOT GET THIS ACCESS TO THIS VIDEO.


And yes, it took me time and energy to gain my experience and passing them on to my SEO clients.
With that said … let me jump right in and show you...
The 2 Big Questions On My Clients Minds Are...
1. "How can I know when I'm being lied to or ripped off by my digital marketing company"?

2. "How do I know that what I'm reading online to educate myself in digital marketing, is really true or just a pack of lies or ignorant gibberish"?

Very legitimate questions! Many clients come to me distraught because they have been through many agencies and are getting the same lack lustre results.
Who Am I And Why Should You Listen To Anything I Have To Say?
My name is Andrew Radics and I am a founder of a successful digital marketing agency called Mad Scientist Digital and an online course business called Zengage.Online. Very early on, I discovered there is a lot of misinformation out there about what search engine optimisation and digital marketing are and how they really work.
How Long Have I Been In The Industry?
I've been in the digital marketing industry for over 15 years and I have met a lot of these ineffective agencies and heard most of their lies and spin.
Because of this, I decided to share with people how to educate themselves and stop the rip off by these unscrupulous or ignorant agencies.
Test Test And Test
Here's what my life used to look like (and If you've ever tried to figure out something in digital marketing), then I'm sure you can relate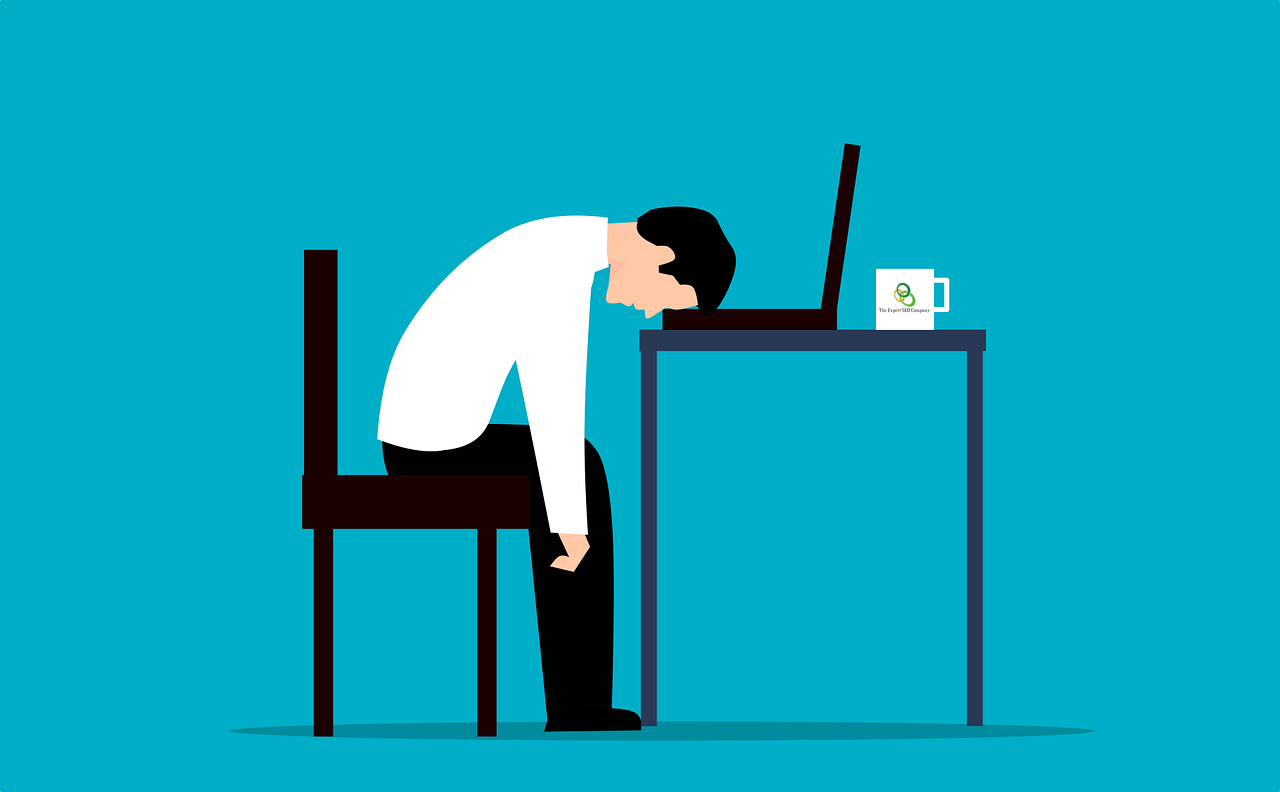 Here's what my life used to look like (and If you've ever tried to figure out something in digital marketing), then I'm sure you can relate

It took me years of experimentation with what works and doesn't work, not to mention countless failures to achieve great website rankings and traffic. But I finally learned what SEO and digital marketing are all about and I want to share my years of expertise with you!
John Paul Jones Went Through One Of My SEO Workshops...
"Andrew is able to present complex concepts and workflow procedures in a way that is engaging and quick paced without leaving anyone behind. His manner is friendly and demonstrates passion for his topic and I especially enjoyed the little moments of humour sprinkled throughout his presentation".
Costa Athanassiou Went Through Another One Of My SEO Workshops And Grew His Business...
"I recently attended one of your SEO workshops. It was very informative and it helped me understand how my website works. Since then, I have improved my website and increased my traffic".
Do These Scenarios Sound Familiar To You?
The Promises


You get unsolicited emails, phone calls or visits from a representative of an SEO agency and they all promise that your business is their number one priority


​ They promise you first page rankings with an ROI that is "out of this world" in a short space of time


​ They promise to fix all of your websites numerous errors


​ They promise you will get a comprehensive SEO report to track your websites performance each month


​They promise to submit your website to all of the search engines and online directories


​They promise to set up your Google Analytics and Google Search Console as part of their service


​They promise they will move heaven and earth to get you those first page (if not number one) results

I could go on and on with this list but I think you get the idea of whats going on here.
Once they have your upfront payment, you rarely hear from them after the first couple of weeks and you have to chase them for answers


​​You don't have first page rankings for any of your agreed upon keywords and as for the ROI, you are still waiting many months later. To you, ROI will begin to stand for 'REFUND OUR INVESTMENT'!
Your website is as full of bugs as it ever was and in some cases, even worse after you signed on with them


​​Your 'comprehensive' SEO report each month consists of a few keyword rankings which usually get lower instead of higher every month or, worse case scenario, you get no reports at all, only crickets


​The reality is that submitting your website to all of the search engines is a farce. It only sounds impressive. After all, who wouldn't want their site on Google, Bing and Yahoo. When these search engines find your site, it happens for free without anyone having to do anything!


​They might set up Google Analytics but do half a job on it. As for Google Search Console, most don't even know what it is much less set it up for you



The only thing most of these SEO agencies move is from one disgruntled client to another
The Top 3 Misconceptions Spread by SEO Agencies will dispel a lot of the myths surrounding SEO and Digital Marketing in general.

This is the video that a lot of SEO agencies don't want out there but I say 'tough luck guys"!
"Andrew is able to present complex concepts and workflow procedures in a way that is engaging and quick paced without leaving anyone behind. His manner is friendly and demonstrates passion for his topic and I especially enjoyed the little moments of humour sprinkled throughout his presentation".

-John Paul Jones Entrepreneur
Like I said…
This video exposes something completely different and it has the power to change everything for you…

…and I know that's true

because having the right knowledge changed everything

for me.

The Reasons Why You Are Frustrated

You are not getting the search results you expect



You hate being lied to



You hate being gaslighted



You know you are throwing money out the window


You don't know what are lies and what are truths with SEO



You have no idea what to do next

The Good News Is I have Got the Answers For You In My Video Called "The Top 3 Misconceptions Spread by SEO Agencies" And You Can Start Watching It In Just A Few Moments From Now

But before you do...
I'd like to tell you a bit more about myself and tell you about how all this came to be.
My name's Andrew Radics.


You probably haven't heard that name before. That's by design.


My life's pretty good. I run my own successful marketing agency with my business partner since 2013 and we are moving from strength to strength.


As of writing this, I'm currently living in Melbourne Australia.
As We Get To Know Each Other… You'll Quickly Realise That I'm The Luckiest Person On Earth - So Let's Talk About Where I Was In 2006 When All This Began For Me
I was 44 and living in a small two bedroom unit and drove a car that was over 20 years old.

I had no idea how to get out of my dead end job in retail for a large telecommunications company



I had no idea what I wanted to do with the rest of life



In an act of desperation, I left my job with no real prospects for anything else



I soon realised that the only thing that was standing in my way ... was me



This meant I couldn't move on with my life and figure out what I wanted to do next



There's a stupid myth that says to get what you want, stop doing what you hate and it will just come to you


Well sometimes it doesn't
I know, because I tried.
I left my job with nothing to fall back on.
I gave it my BEST shot.
And it didn't work.
For me anyway.
Me working at a boring telecommunications store in 2003
I Ended Up With Little Money Left After I Spent My Savings And I Hated It
I hated it because I have always fallen on my feet no matter what I dd in life. Not this time.
I had goals, dreams and aspirations...I wanted more out of life...and just sitting around feeling sorry for myself wasn't going to work.


So I did what everyone else out there does in this situation.
I started looking for a way out.


I looked everywhere and a a few months later I found it.


I stumbled upon a forum where a group of guys and gals were talking about how they were raking in the money through affiliate marketing. They said they were living the 'laptop lifestyle' after only a few weeks of doing this program and were raking in the cash.


This was a cool concept to me, and as I researched more and more I found that most of them were just like me.
They also had no experience with internet marketing.


The only difference was I wanted to know how it all worked, why it worked and why it most of the time, didn't work for most people.


The answers took a long time in coming but after about 4 years, I was confident enough in what I discovered to offer my services to real businesses.
And That Was The Birth Of
My First SEO Agency Called 'The Expert SEO Company'
After doing a lot of research - I started to work with small businesses and had some moderate success in attracting new clients and getting them results.
I had no idea how to keep up with the ever moving platform that Google is.
All I knew how to do was SEO but then, Google changed the game...forever.
Google announced on April 24th 2012, a major algorithm update that would shake up the search results dramatically for every one. Or so they thought. yes, there were a lot of big businesses such as BMW Australia, JC Penny and others who were caught out with this update.
This update targeted spammy backlinks and spam sites in general. Sites that Google felt were linking to other spammy sites, were either heavily penalised by lower rankings to worst case scenario, completely taken out of Googles index all together!
But, nothing happened to any of my clients sites. In fact, most of them jumped up in the rankings in leaps and bounds virtually over night.
That's when I knew I had a thorough knowledge of SEO and what I did worked. I avoided falling into the traps that many larger SEO companies fell into such as the ones used by JC Penny and BMW Australia who got their clients sites majorly penalised by Google.
Looking back, those early years, I realise how brutal they actually were.
Late nights.
Hard work.
Stress.
That was my life and I was ready to quit. Many times!
But thankfully, I didn't...
That Was Many Years Ago, And Fast Forward To Today And It Almost Seems Like A Bad Dream
I proved the idea of "following the traditional life path" in SEO to be all wrong…
Instead of following the sheep and all the misleading information out there, I tried and tested many methods.


Even today, I try different methods and tactics to keep up so I know that the information I teach clients and students, is 100% up to date and really work!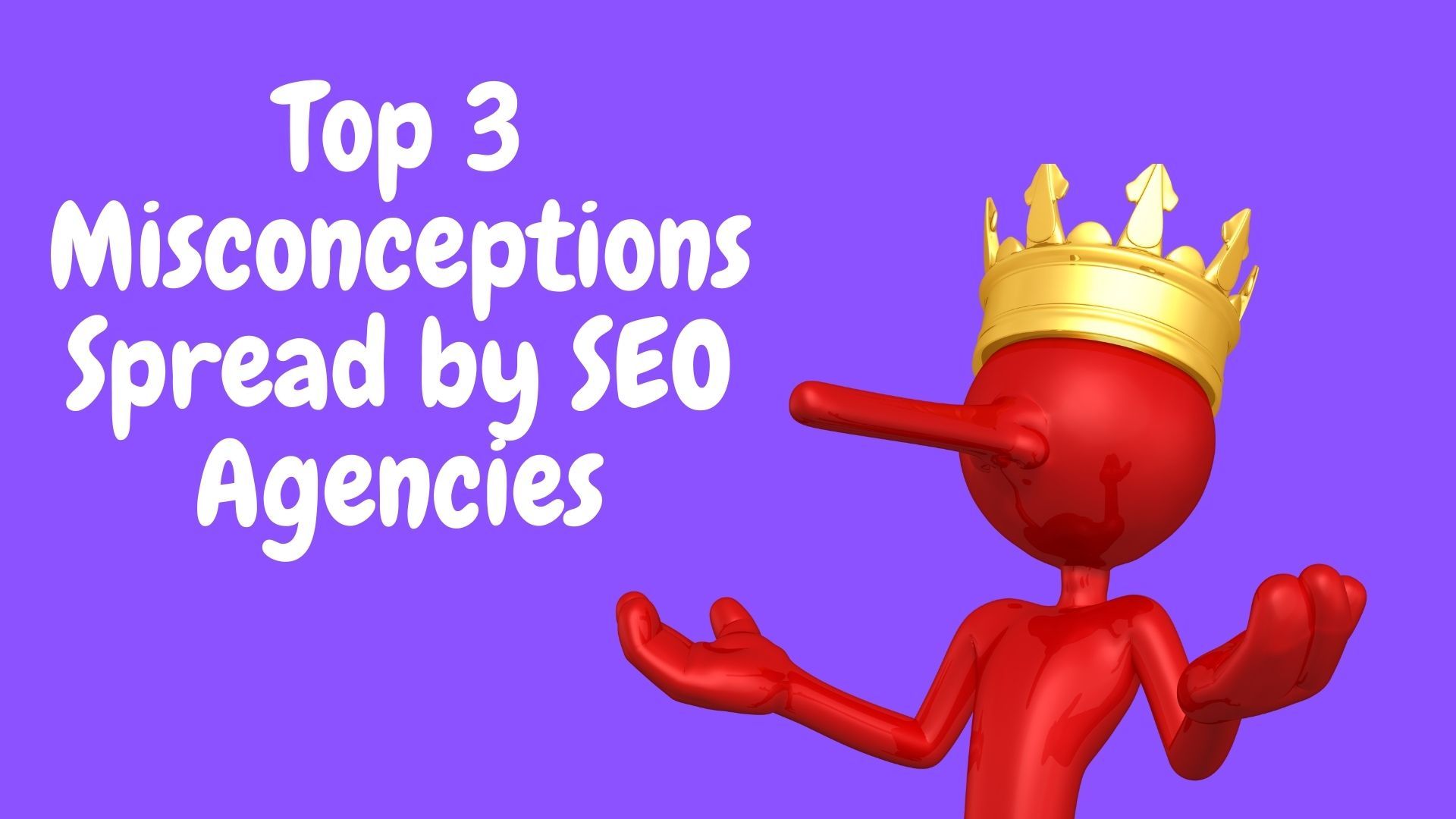 Before You watch "The Top 3 Misconceptions Spread by SEO Agencies"…I Want You To Know That There's No Catch!
I realise this is very inexpensive and that I'm practically giving it away…
And you're probably wondering:


"If you're doing so well with this, why would you give it away for next to nothing?"…


So there has to be a "catch"…


And I know there are some websites out there that offer you a great deal on something but then they stick you in some program that charges your card every month.


This isn't one of them.


There's NO hidden "continuity program" you have to try or anything even remotely like that.


I'm literally giving you access to all the knowledge the video contains, for $18.00, as a means of "putting my best foot forward" and demonstrating real value.


My hope is that you'll love it and this will be the start of a good business relationship for years to come.
But with all that said, there is ONE thing to keep in mind:
This Won't Last Long
The truth is...
I was planning on granting access to the information in the video in ebook form, but that meant I had to write the copy, get it proof read, and advertise it. After thinking about that step and doing some research on the subject, I quickly realised that people prefer to watch a video over reading an eBook these days. Even so, people often download eBooks and forget to read them.

A video is much more interactive anyway and it's easier to help people a lot quicker.

By Setting The Price To $18.00 It Allows Me To Impact More People And Help Them Understand Why Their SEO Basically Sucks